Factory price automatic Plastic PE bag making machine for t shirt shopping bag Automatic Vest Bag Machine with factory price-Tianfuchenglai-49
Description
Factory price automatic Plastic PE supermarket handle carrier vest tshirt trash bag machine t shirt shopping bag making machine
Factory price automatic Plastic PE bag making machine for t shirt shopping bag


Automatic Vest Bag Machine
The machine uses HDPE and LDPE roll film as raw material to produce printed bag, unprinted T-shirt bag. It adopts PLC (step motor) to control automatic fixed-length with real-time display by LCD touch screen. The process is one-through completed from feeding, back cover, cut off, notch conveying, which has advantages of high degree of automation and good economic benefit.
1.The performance characteristics:
1. 1. This machine is made of HDPE, LDPE, biodegradable material [corn starch] as raw material to produce natural color and printed vest bag. The computer program control system, servo motor and automatic fixed length, one-time feeding, conveying from the back cover, cutting, punching.
1.2. Two servo motor control system and computer control, LPC LCD display with Matsushita Electric eye tracking control, easy to operate, can also produce two color printing bag.
1.3. The host with the inverter speed, simulation of automatic feeding system so that the bag is smooth, sealing and cutting accuracy. The automatic folding device, conveyor belt bag, easy to collect.
1.4. Blowing type discharge system, with the bottom of the bag, neatly, integral design, clamping the punching position accurately.
1.5. The cutter adopts current independent heating, high precision temperature control instrument automatic temperature control, convenient operation, accurate temperature control.
1.6. The whole machine adopts IC electronic automatic control circuit, socket type design, easy to change; and has no material, cutting, sealing stop function.
1.7. Our company with many years in the plastic machinery industry leading technology, a breakthrough in research and development, to create a high-speed bag machine, a new generation of punching machine, welcome new and old customers come to visit the test machine.
2. Automatic Vest Bag Machine Technical parameters: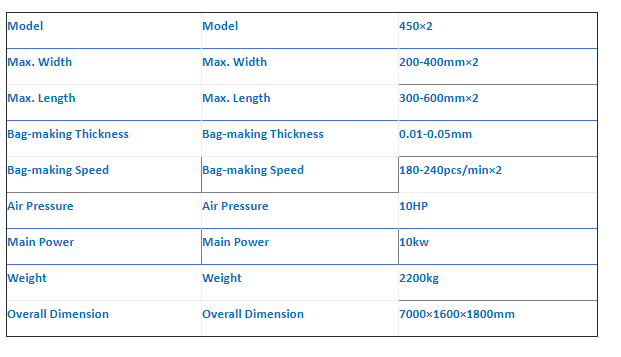 3. The main parts of the machine configuration list: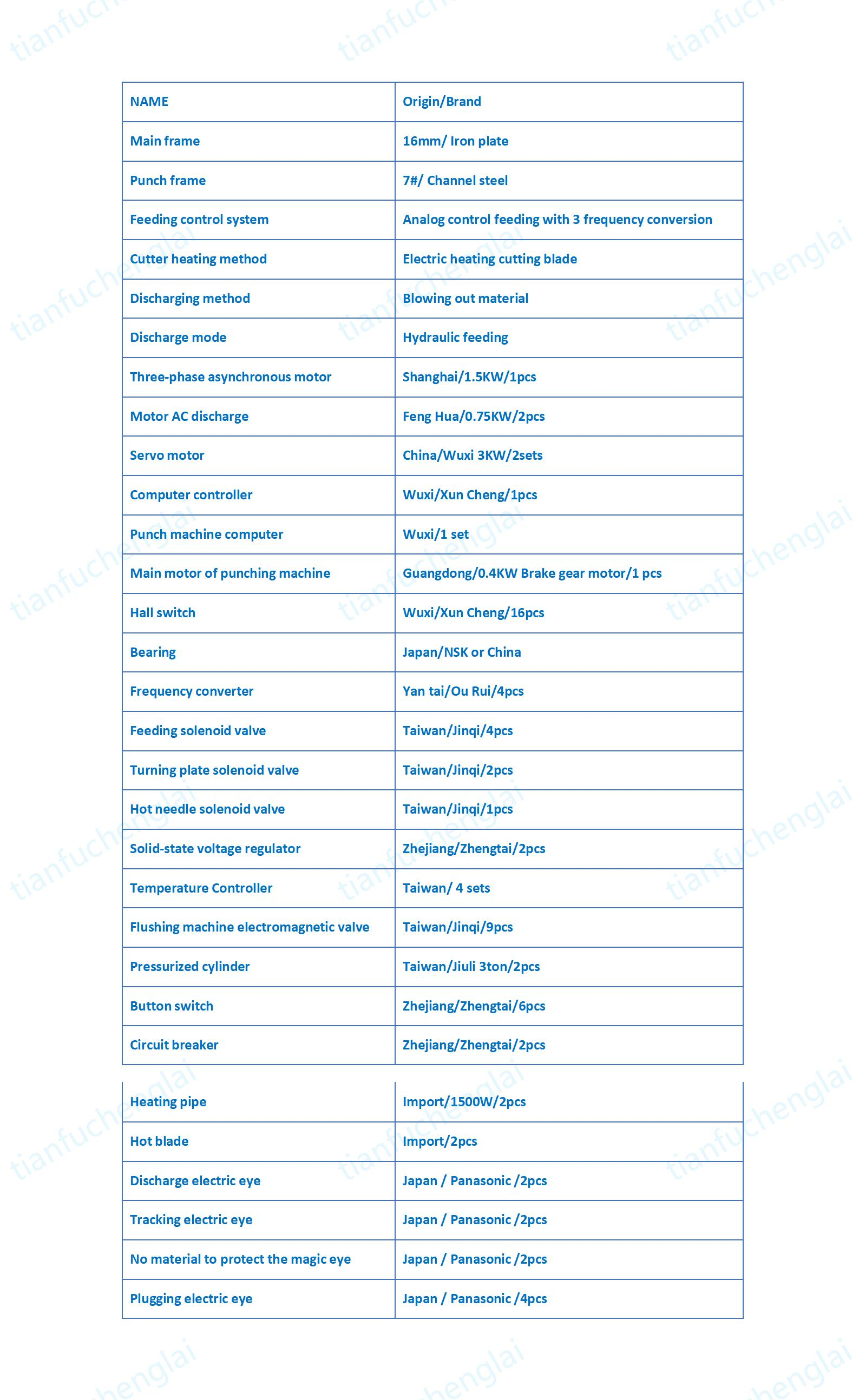 Your cart is currently empty.