CNC Highspeed Double Color Broom Tufting Machine with factory price-Tianfuchenglai-41
Description
CNC Highspeed Double Color Broom Tufting Machine
High Speed CNC Drilling and Tufting Brush Making Machine/Broom Making Machine
Product Description
1. With one tufting heads, independent 2 axismotion ,it used for the ONLY flat brush machines . Be sure that the plastic head or
block should be with the holes inside .
2. The speed is in 4-8 holes/sec .high productivity : 2500 pcs around
3. FMX fixture allows fast change over for a new brush tufted production.
3.This machine with the new design of tufting.easy operate.
4. With the 5.7 touch display, it can work with the Chinese or English . Can be save 2000 pcs program.
5. you can produce this machine in the flat brooms ,clothes brooms and others.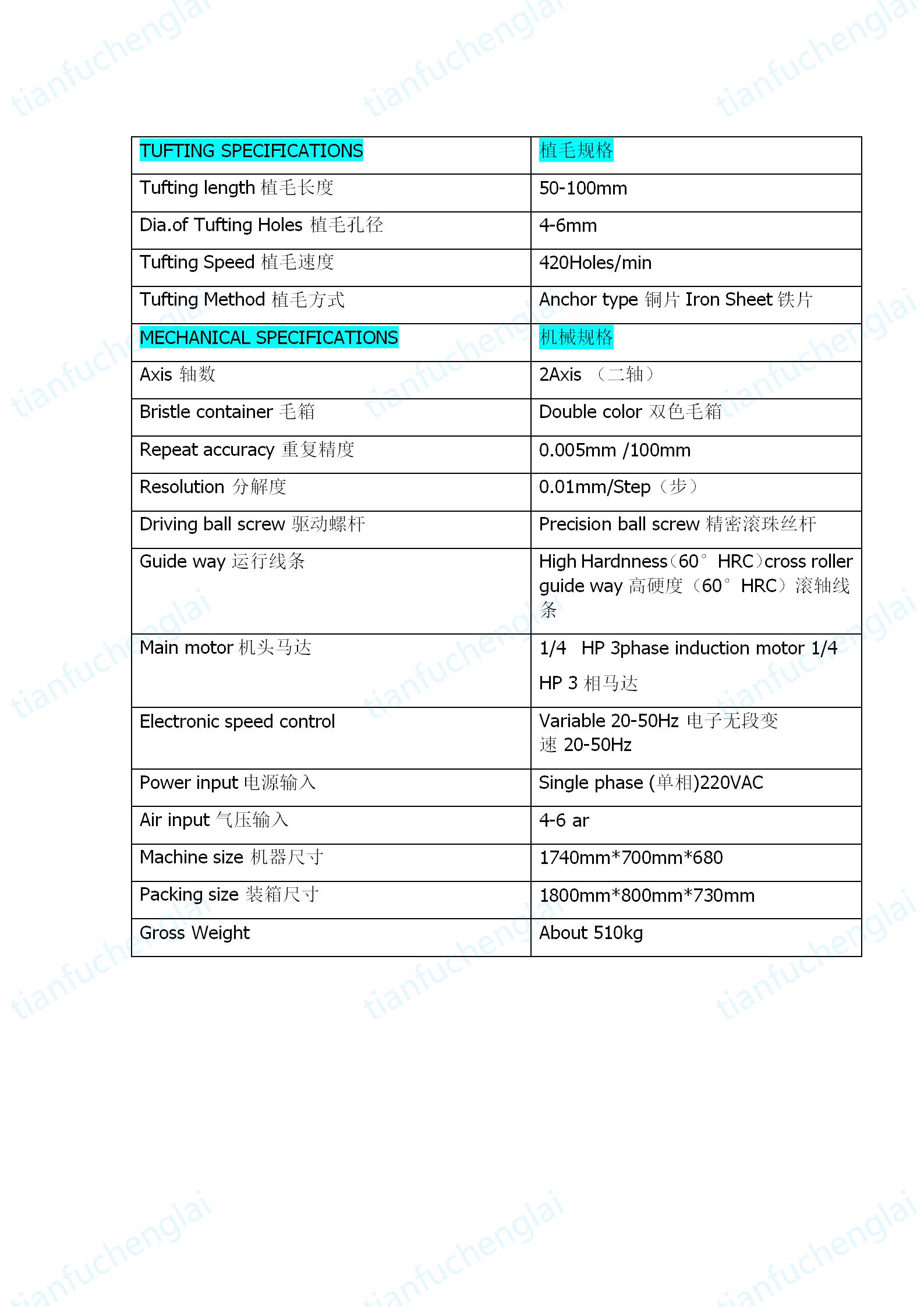 Your cart is currently empty.