Cleaning drying line Non-stick pot cookware high pressure machine RL1000-Tianfuchenglai-16-2
Description
Cleaning drying line Non-stick pot high pressure machine
Cleaning drying line Non-stick pot high pressure machine
Nuts fruit vegetables Cleaning drying line Non-stick pot Ultasonic high pressure cleaning washing machineTianfuchenglai


This machine is suitable for the crates for meat, aquatic and vegetables, which achieves with three steps cleaning: hot water, hot water with cleanser essence and clear water.
The equipment is made of total SUS304 stainless steel, using stainless steel hot water pump.It can take the place of manual washing, meeting the requirement of cleaning a large number of turnover box of food manufacturers.The machine has the advantages of reliable performance, easy operation, simple installation and maintenance, high production efficiency, good cleaning effect, low energy consumption and long service life. In addition, we can produce a variety of different specifications of turnover box or plate cleaning machine according to the different requirement of customers.
The main technical parameters and the relevant conditions and instructions: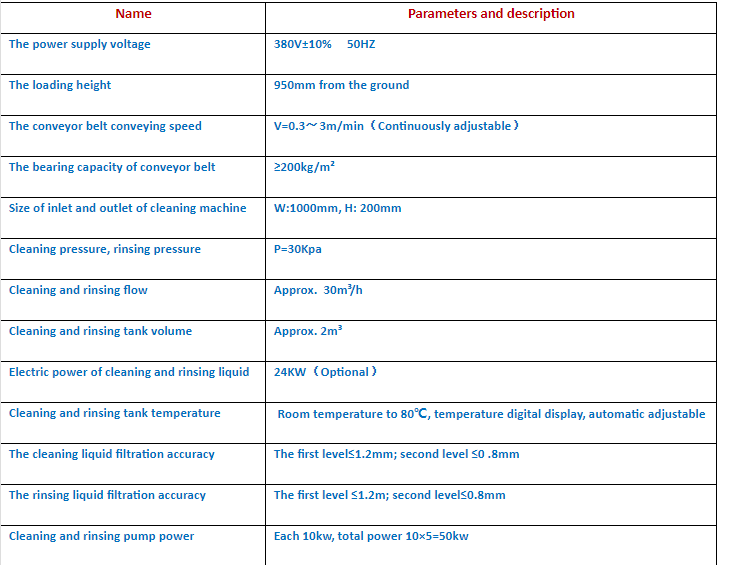 Your cart is currently empty.